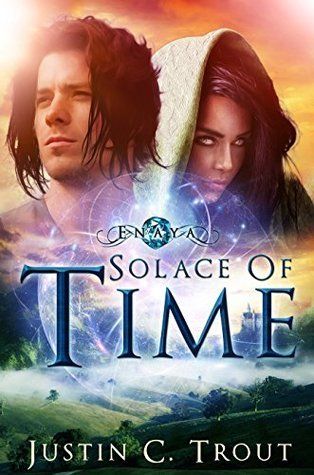 Nile Whitman thought he had withstood the test of Time, but when he discovers an ancient artifact known as Enaya, his life will change forever.
Enaya, a powerful and magical stone, alters time by bringing a futuristic city into Nile's time period. The leader of this city, Norcross Kenneth, falls in love with Nile's world and the magic within it, and he will stop at nothing until both their worlds are united. After Nile's kingdom is destroyed by this new unknown force, he sets out on an adventure to send the future back into their dimension.
It's not just this new threat that opposes Nile; the Lucian Empire has risen, and the Snake Queen wants Nile all to herself. When Nile forms a resistance with an unlikely band of heroes, he is forced to come to terms with his past and with the decisions that will affect his future.
Nile will have to embrace who he is if he is going to protect the people he loves, and in doing so, he will have to depend on Enaya, the element of time.
Publication date: December 14th 2015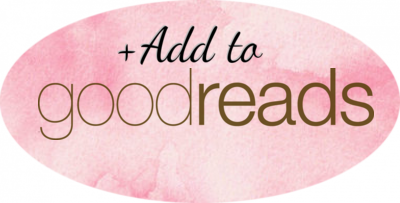 MEET THE CHARACTERS
There is a wide range of characters in my book. It follows the protagonist who makes a series of mistakes that alters his time period. In doing so, he is enrolled into the wildest chase of his life and in doing so, will band together with a cast of unlikely heroes.
Nile Whitman- The main protagonist. Down on his luck and worried about being alone. Nile hasn't accepted the day that he witnessed his mother and brother died and longs to know where his father is. When he loses the love of his life to a famous prince, he finds a magical stone that alters time. Nile brings the future into his time period where he has kingdoms, dragons, castles and magic.
Leo Connell- Nile's best friend. He provides the comic relief in the book. Tries to be Nile's backbone and isn't afraid to speak what is on his mind. Leo is very loyal to Nile and considers him to be a brother.
Ashera Travise- Ashera is a magician and becomes the love interest in Nile's life. She is an orphan and her back story is quite unclear, but she follows Nile once earning his trust. Ashera has been noted to provide Nile with hope and encouragement. She gives Nile a reason to keep on fighting and moving forward.
Norcross Kenneth- Is the governor of Silvago. Once his city appears in the world that belongs to Nile Whitman, he becomes influenced by the darkness of the Lucian Empire. Norcross desires to control the magic of Nile's world and begins an onslaught to enslave the creatures and people of Nile's world.
​
Shebris- or the Snake Queen as she is known in the book. Shebris is a leading general for the Lucian Empire. Haunted by her own past, she desires Nile Whitman because he has used Enaya, element of time. Shebris has unlimited magic and can cause destruction with the blink of an eye.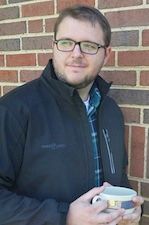 Justin C. Trout was born in Richlands, V.A. Justin spent a majority of his childhood writing stories. When he was in kindergarten, he shared his first "dinosaur" story with his classmates. With a passion to draw and share his stories, Justin began writing novels when he was only 12 years old. It was at this age that the Enaya series was born. He wrote a majority of the first drafts while he attended Lebanon High School. As he got older, Justin worked several odd jobs such as fast food, cashier, work study and retail. Justin decided to go back to college to obtain his degree where he could work in the mental health profession. It was in college when he decided to pursue publishing. Obtaining a master's in education with specialization in counseling from Lindsey Wilson College, Justin is a children's therapeutic day treatment counselor and an avid writer. He has also appeared in a number of short films and recently wrote and directed his first indie film, Fade Out. Enaya: Solace of Time is book 1 in an 8 part series.

Hosted by