When 18-year-old Hana Silna travels to Prague to reclaim her family's ancestral home, she finds herself on an unexpected adventure in a city brimming with ancient secrets. She discovers a riddle by the infamous alchemist Edward Kelley that claims to lead to a long-lost flask. The contents of that flask could change the fate of the world. When a ruthless enemy kidnaps her family, Hana has to find the flask to rescue them. On her quest she meets a mysterious man with a penchant for poetry, a Gypsy girl with a haunting past, and Alex, the motorcycle-riding son of a U.S. diplomat. Alex -- who's trying to save his sister from a crippling disease -- joins Hana on her race across Bohemia to find the hidden flask. It's hard to trust anyone when the stakes are this high -- especially when surrounded by experts at deception. There's only one flask and Hana desperately needs to find it.
The Riddle of Prague is the first of the Quicksilver Legacy Trilogy. Kirkus Reviews describes Laura DeBruce's debut novel as "[a]n exciting...thriller with supernatural elements and a brave, enterprising heroine." Clarion Reviews gives The Riddle of Prague five-stars and calls it "[a] fast-paced, edge-of-your-seat mystery-adventure."
​
Release Date: September 17th 2013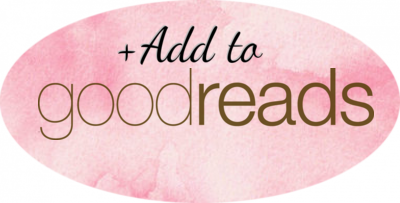 The Riddle of Prague is on sale for $0.99!

Excerpt Intro:
In The Riddle of Prague, American teenager Hana Silna travels to Prague to reclaim her family's ancestral home. On the plane ride over, she meets charming, handsome David Bolton who seems to disappear in the middle of the flight. Her grandmother warns her that other relatives are not who they seem to be. On her second night in Prague, she wakes up in the middle of the night to find terrible and mysterious things happening under the roof of her house. The excerpt below takes place after Hana goes down into the basement to find out what's going on.
Riddle of Prague, Excerpt from Chapter Thirteen
A loud noise upstairs makes me jump. The heavyset man pulls a gun from his waistband and walks with quiet deliberation toward the stairs. I recognize Franta, but with his glaring eyes and the gun in his hand he doesn't look like the affable fellow who offered me Becherovka just a few hours ago. . . . Michal lies on the ground, his back contorted, a slow trickle of blood oozing from his left shoulder. I can see now that the woman in black is Simona. Babi's warning echoes in my head: "Sometimes she's someone else." But who? And why?
Simona hoists Michal's arm over her shoulders, drapes as much of his sizeable bulk over her back as she can, and moves slowly to the garden door. She needs my help. It doesn't matter who she is or who she's pretending to be. Michal is hurt. I take a step to reveal myself, but the sound of loud, angry voices keeps me shrouded in the shadows.
"Go! Now!" Franta's voice bellows down the stairs followed by the unmistakable noise of a gun exploding. Simona drags Michal to the garden door and kicks it open. Two figures dressed in beige and white army fatigues scuttle down the stairs accompanied by the sound of jangling chains. One is square and stout, and the other is well over six feet with a translucent-white face and short-cropped hair except for a spiky, blazing-red Mohawk. At first I think the skinhead is a man, but when they pass me I realize she's a woman—a very tall and frightening-looking woman. They both rush at Simona.
"Look out!" I call, but at the same instant Simona hollers and hurls a glass ball at the intruders. The glass shatters, vapors steam up from the ground, and a thick, sweetish smell fills the room. The skinhead yelps and rubs her balled fists into her eyes. Simona pulls Michal through the door to the garden. I hear the door slam shut, and then I feel myself falling and the whole room goes dark.
​
The Survival Guide to Immortality
In The Riddle of Prague, a number of characters possess DNA that's been transformed so that they're immune to most diseases, they don't seem to age, and they heal extremely quickly from flesh wounds. They're not completely invulnerable to death, but they often live for hundreds of years without looking any older.
A few tips from our "Immortals" for The Survival Guide to Immortality:
Don Julius
Beg, borrow, cheat, and steal—do whatever it takes—to compile a fortune so you can live in a grand villa on the island of Capri, travel to Paris and Prague, and hire minions to do your bidding. Then make a foolproof plan for transferring every cent of wealth to your next incarnation. Death threats are helpful in this regard.

Sophia Brahe
When you re-create yourself, come back as a member of your family so you can stay close to your loved ones, and explain why you look so much like your dear departed "Auntie" or "Granny". You will most likely need to reveal your secret to one or two trusted individuals who can help stage your death and pave the way for your re-entry among the living.
The Pole - Sendovogious
Bah! Don't give a damn about the next life. Enjoy the one you're in: eat, drink & be merry—all the dumplings you can eat, all the wine you can drink, and all the dancing you can do. Let your future self worry about the future.
The Nomad
Seal your memories in a deep, dark part of your mind so that you are not haunted by hundreds of years of sadness and torment. Do your best to forget everyone you ever knew. Trust no one. And above all, avoid falling in love.
​
Marketa
The way to survive a lifetime of centuries is with charitable works. Doing good for all the beasts that roam the earth is the only salve to the wound from watching the world suffer and knowing you are mostly immune, at least to the physical aspects of death.
​

LAURA DEBRUCE worked in the television business in Prague where she fell in love with the city and its legends. She is a documentary filmmaker and writer who currently lives in Maryland. The Riddle of Prague is her first novel.

Hosted by
?