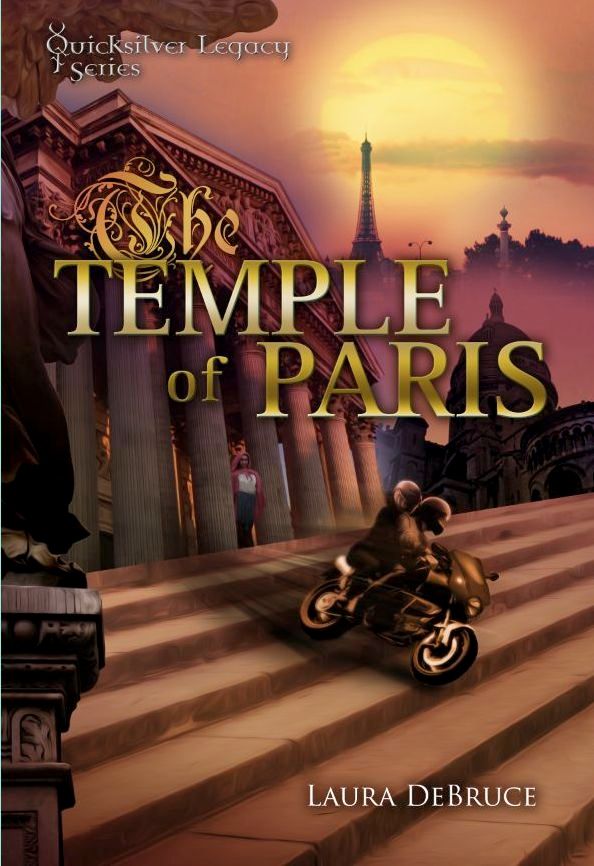 An adventure through Paris.
American teenagers, Hana and Alex, travel to Paris on a mission to save the people they love. They have to decode an obscure message to find the only woman on earth who can help them. They soon discover unexpected allies — a quirky detective with a crystal dowser, and two young Italians studying in the City of Light. When a mysterious dwarf stalks Alex, and sinister characters from the past reappear, Hana questions the truth about their newfound friends.
The first lives Hana and Alex need to save may be their own.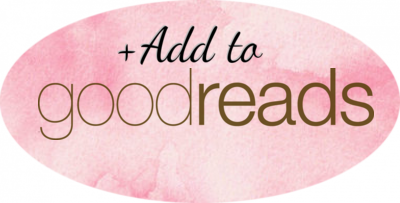 Chapter Ten – Hana travels to the Pantheon in Paris to look for Alex.

I cross into another passageway full of crypts. Suddenly a little person pops in at the far end of the corridor. We're the only two people in sight. At first I think he's a child because he's so small, but from the stubble on his chin and the way he stands, I can tell he's a grown-up man. Plus, he's dressed in a suit and a bow tie, distinctly un-childlike attire. He stares at me for a moment and then rapidly backs out of the corridor.
Am I seeing things? Was he really there, or is the creepiness of the place starting to spook me? I walk down the hall, trying not to look at the tombs. What if someone's hiding in a dark corner, or trying to lift the heavy lid off the stone coffin? My heart starts to beat faster. I'm scared. I hear footsteps behind me. I walk faster. The footsteps quicken, and, as I'm about to break into a run, a hand reaches out and grabs my shoulder.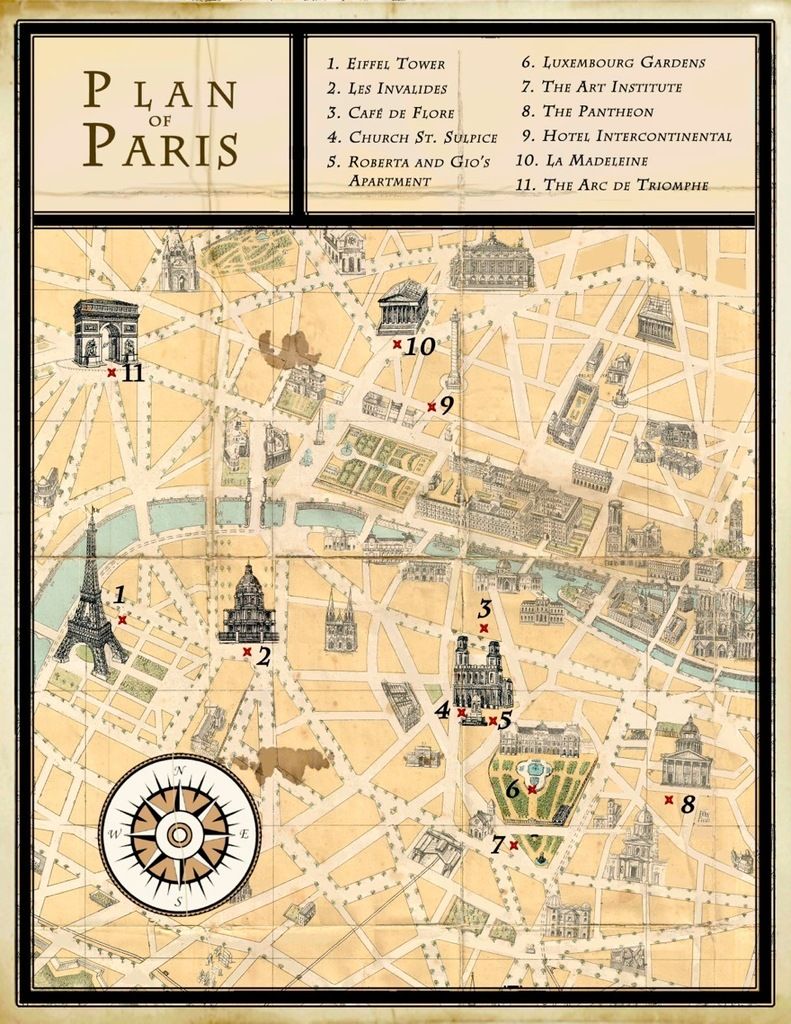 ​

In honor of Women's History Month, here are three women mentioned briefly in The Temple of Paris who each deserve a closer look for their extraordinary accomplishments.
From Chapter Three / Artemisia Gentileschi was a 17th Century painter whose talent earned accolades, including entry to the prestigious academy in Florence.
When Hana goes to the Art Institute in Paris, she finds her friend Roberta studying this painting: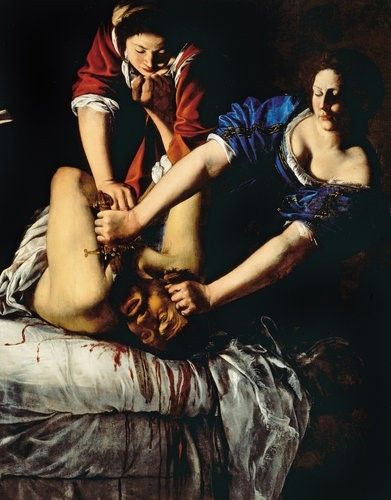 I look down at the desk cluttered with art books. One is open to a picture of two women cutting off a man's head.
Roberta catches my glance. "My summer research paper is about a female painter during the Italian Baroque Period. Artemisia Gentileschi."
I cringe at the blood dripping from the man's head. "She doesn't look very gentle."
"It wasn't easy for a woman back then." Roberta shrugs. "But, hey, Hana, I'm so happy to see you. You'll stay with us, of course. Giovanni will be thrilled." I can't take my eyes off the violent painting. It reminds me of the blood on the floor at the airport.
From Chapter Nine/ Olympe de Gouges was a champion for women's rights during the French Revolution. She wrote The Declaration of the Rights of Woman and the Female Citizen in 1791. In The Temple of Paris, Hana's friends stay in the building where Madame de Gouges used to live.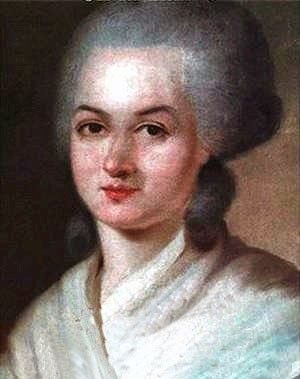 "Who was Olympe de Gouges?" I think this is an innocuous question, but Geerdina pulls her head up, as if I've caught her doing something wrong. She's been studiously examining the rusted metal plaque that's loosely attached to Gio and Roberta's apartment building. According to the sign, Olympe de Gouges once lived here and was renowned for writing a declaration on women's rights. . . . .
Geerdina bends down to whisper in my ear. "When Olympe de Gouges lived in that apartment, there was no Eiffel Tower."
"What does that have to do with anything?" I ask, rolling my eyes.
Geerdina drops back a few steps so that we're out of Roberta's earshot. "Perhaps Olympe de Gouges was an Immortal!"
From Chapter Forty-Three/Emilenne Moreau-Evrard was a French heroine of World War I and a member of the Resistance during World War II. She is part of the Pantheon de la Guerre, a large-scale panoramic painting that features in The Temple of Paris.
We find David and Geerdina standing in front of an enormous painting separated into three panels. The middle panel depicts a golden winged statue of a woman in front of a massive staircase. Rows and rows of soldiers and politicians stand behind her on the steps. According to Professor Marks, each figure was drawn to resemble an actual person. . . .
I focus on a young woman with distinctive dark eyebrows and enormous eyes. The gallery notes tell me that she's Emilienne Moreau. I read out loud, "'She was a teacher, only sixteen years old, when she helped the British soldiers defeat the Germans who invaded her village.'" Like the others, she wears a medal of valor.
​

LAURA DEBRUCE worked in the television business in Prague where she fell in love with the city and its legends. She is a documentary filmmaker and writer who currently lives in Maryland. The Riddle of Prague is her first novel.

Hosted by
?