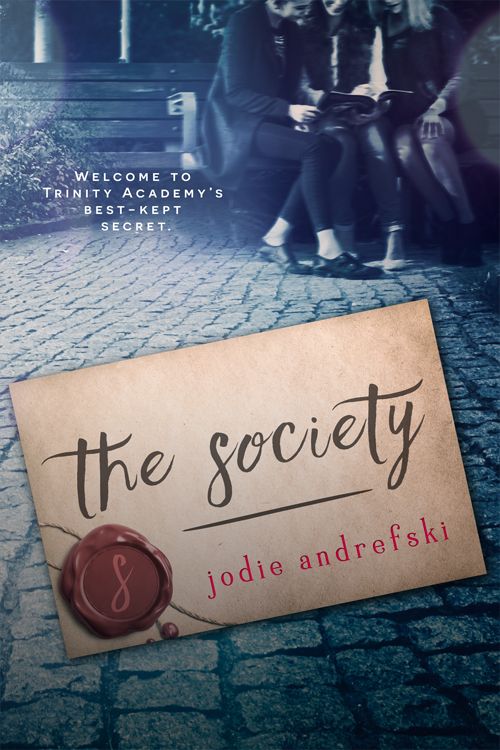 The Society
by Jodie Andrefski
Release Date: May 3rd 2016
Entangled Teen
Welcome to Trinity Academy's best-kept secret.
The Society.

You've been handpicked by the elite of the elite to become a member. But first you'll have to prove your worth by making it through Hell Week.
Do you have what it takes?
It's time to find out.

Samantha Evans knows she'd never get an invite to rush the Society—not after her dad went to jail for insider trading. But after years of relentless bullying at the hands of the Society's queen bee, Jessica, she's ready to take down Jessica and the Society one peg at a time from the inside out.

All it'll take is a bit of computer hacking, a few fake invitations, some eager rushees…and Sam will get her revenge.
Let the games begin.
Goodreads| Amazon│ Barnes & Noble│ iTunes│ Kobo│ Amazon UK│ Amazon CA│ The Book Depository│ Books a Million
I couldn't be more happier that I was afforded the opportunity to read an eARC of The Society as this was not only a wonderful read but this book also touched on the very real issue of bullying.
Sam had always lead a happy life full of friends and a loving family until her father was sent to prison. Once that happened her mother abandoned her at her aunt Lor's house and her best friend dropped her like white on rice. That would have been simple to get used to but her former best friend became her biggest tormentor at the private school they both attended. Now, she isn't just a misfit but also fair game to be bullied. The other constant in her life is Jeremy until he discovers that Sam is preparing to get revenge on those who hate her and so then the story really kicks into high gear.
The author quickly ensnares you in the story line which is well written and fast paced and the characters are life like. I applaud how the author gives the reader the opportunity to live through Sam's character as you get to experience the bullying and see it through this young girl's life. I highly recommend this read as you will experience a varying range of emotions. This is definitely a five star read.
​
​
Author Bio:
Jodie Andrefski lives in a tiny town in PA that no one has ever heard of with her teenage daughter. She received her BS in Secondary English Education from Penn State, then taught a few years before changing focus and going back to school for her Master's degree in Mental Health Counseling.

Andrefski always loved both reading and writing, and wrote for several websites and magazines before deciding to write novels. She writes YA Contemporary, most of which involves at least some kissing. The Society is her second novel with Entangled Teen.
Follow The Tour
http://yaboundbooktours.blogspot.com/2016/03/blog-tour-sign-up-society-by-jodie.html