All the Feels
by
Danika Stone
Publisher: Swoon Reads
Release Date: June 7th 2016
Genre: Young Adult, Contemporary, Romance


Synopsis:
College freshman Liv is more than just a fangirl: The Starveil movies are her life… So, when her favorite character, Captain Matt Spartan, is killed off at the end of the last movie, Liv Just. Can't. Deal.
Tired of sitting in her room sobbing, Liv decides to launch an online campaign to bring her beloved hero back to life. With the help of her best friend, Xander, actor and steampunk cosplayer extraordinaire, she creates #SpartanSurvived, a campaign to ignite the fandom. But as her online life succeeds beyond her wildest dreams, Liv is forced to balance that with the pressures of school, her mother's disapproval, and her (mostly nonexistent and entirely traumatic) romantic life. A trip to DragonCon with Xander might be exactly what she needs to figure out what she really wants.
Chapter 3
"Oh my god!" Liv gasped as the realization hit her. "I'm trending."
Liv started to type an answer to Joe's text, then stopped, and deleted it. It felt important she keep this anonymous, at least for now. It wasn't supposed to be a joke. It was a call for action. She flicked back to Kelly's text. Not just a call to arms, a Spartan revolution.
Grinning, she finally decided on Xander. Besides being her friend, he had absolutely no connection to the Starveil fandom. Even if he accidentally said something online, it wouldn't matter. The only people who really knew him were the Steampunk crowd. Besides, he needed to be in the know, since they had a vid to film. She wrote half a page of text, then deleted it after all, calling instead. The phone rang three times before a sleep-laden voice answered.
"Liv?" Rustling echoed in the background. "You alright?"
"I'm fine. I just need to talk to someone."
"So text me," he mumbled. "Goodness. What century were you born in?"
"But I need to talk to you now, not three hours from now!"
"I cannot imagine anything that can't wait three hours." The sound of yawning came through the phone. "There are reasonable ways to wake a person in the morning, you know."
"From someone who prefers an inkwell to a sharpie," Liv giggled, "you are a surprising technology snob." She peeked down at her computer screen. Forty-six new notifications had arrived in the time since she'd woken. "So are you awake yet?"
"Mrrrph. I'm trying... I really am."
"I'll take that as a yes. I need you to go online, Xander."
"As in right now?"
"Yes, now."
"But I'm so tired," he moaned. "Can't this wait?"
"No."
"Honestly, Liv. How are you awake at all?"
"Please Xander," she pleaded, "just do it."
"Alright... let me grab my tablet." He yawned again. "Okay, I'm online. This better be good."
"I need you to go to the Starveil wiki."
There was a pause. "Are you joking? You know how I feel about Star-"
"Just GO."
"Fine... But only because it's you asking, dearest." Liv heard him moving around, the phone being shifted. "Alright. I'm over on the dark side. You'd better have the cookies I've been promised."
Liv giggled. "Now find the list of Spartan forums."
"Where? I don't see it." Xander grumbled. "This is really the worst designed fan page I've ever-"
"They're over on the left side of the page. You see them now?"
"Um... yeah. Yeah, I got it. Which one?"
"Just click on the search box at the top of the list and type in Spartan Survived."
There was a pause.
"Okay," Xander said. "I've got about a hundred different results. Which one?"
"All of them!" Liv laughed. "That's me! I'm trending."
There was a pause of several seconds.
"That's... you?"
"Yes! That project I was telling you about last night? I kind of started it on my own. I put out a post. It should be the first one on the list."
Liv heard him moving about, sheets rustling. Xander's voice returned, brighter than before. "Is this the Spartan Rescue Mission post?"
"Exactly! It's trending. I've got like..." She refreshed her email browser, eyes widening at the new list. "Close to five hundred replies already."
"Are you kidding me? This is for freaking Starveil. Unbelievable!"
Liv choked back laughter. "Don't be mad," she teased. "I'm sure Steampunk will have its day."
She could hear the grin in Xander's tone. "It already does, Liv dearest. You just have to meet real life people at cons to truly experience it."
"So you keep saying."
"Then why don't you come with me this summer? Dragon Con is something you must experience to understand. Arden and I are already planning our dual cosplay."
Liv rolled her eyes at the mention of Xander's girlfriend. "Wouldn't that be... kind of weird?"
"Why would it be weird?"
"I dunno... With Arden and you, and then... me?" Liv laughed. "I'm not excited to be a third wheel."
"Pfft! Arden adores you. Besides, every room is packed that weekend. That's just how Dragon Con works. My cousin's staying with us, too. We could find room for you, if you wanted."
"I don't think so. But thanks."
"Not a problem," Xander said. "And seriously Liv, this whole thing you did with the Starveil post is fantastic. Bravo, dearest! Five hundred overnight is... It's amazing! I'm in awe."
"Thanks, Xander. That means a lot." She grinned. "So are you ready to start a revolution?"
He chuckled. "I think it's already started."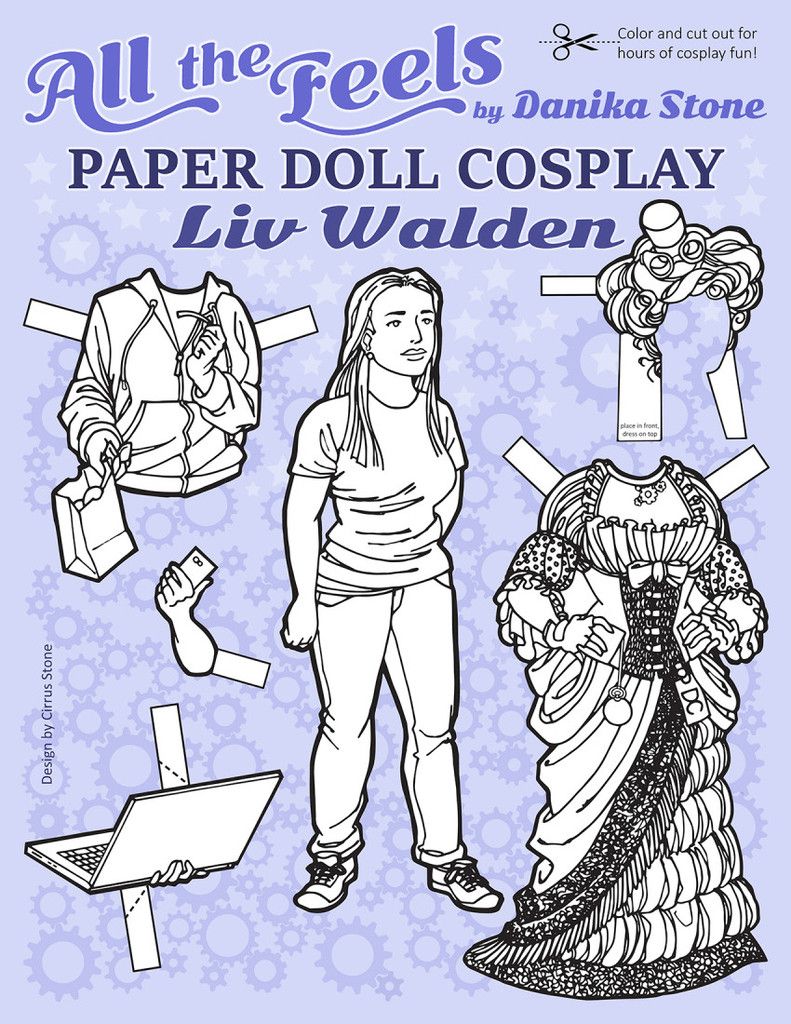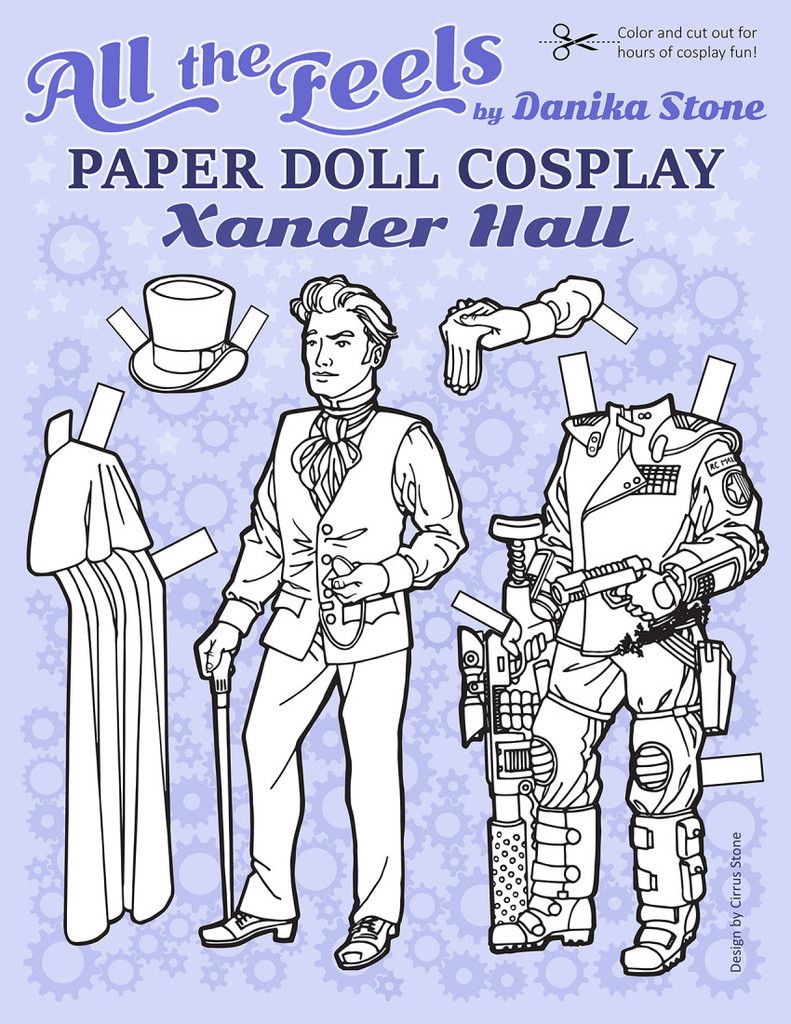 ​
Danika Stone is an author, artist, and educator who discovered a passion for writing fiction while in the throes of her Masters thesis. A self-declared bibliophile, Danika now writes novels for both adults (The Intaglio Series, Edge of Wild and Ctrl Z) and teens (Icarus, and All the Feels). When not writing, Danika can be found hiking in the Rockies, planning grand adventures, and spending far too much time online. She lives with her husband, three sons, and a houseful of imaginary characters in a windy corner of Alberta, Canada.
Ms. Stone is represented by Morty Mint of Mint Literary Agency.