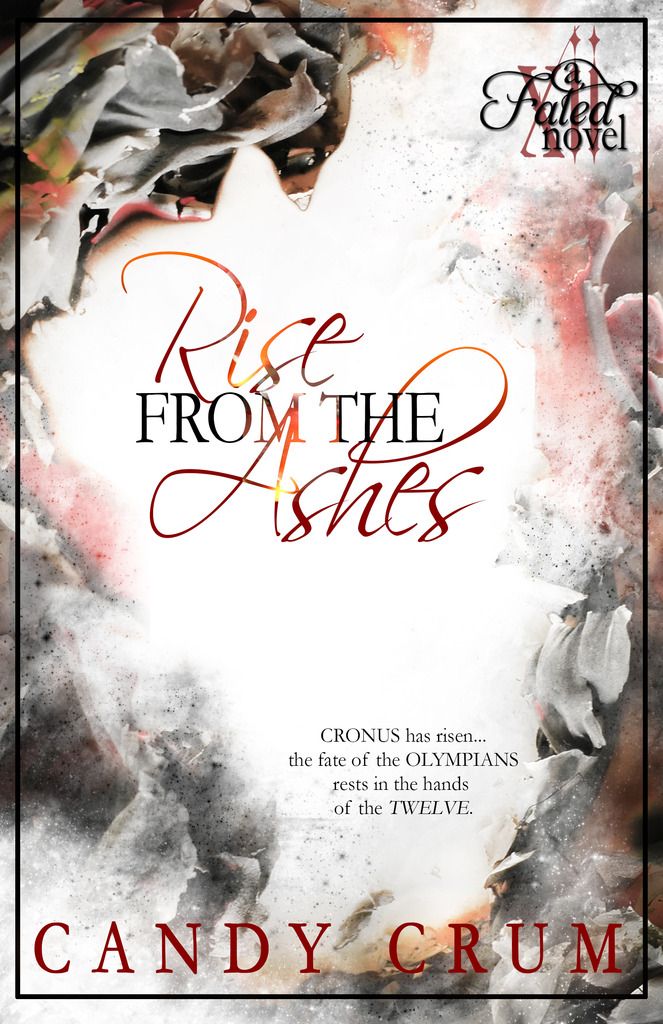 The Fated:
Rise from the Ashes
by Candy Crum
Expected Publication Date: September 6th, 2016
Zeus, king of the gods, has been stubborn for far too long. Because of his refusal to reconnect with the humans, the gods' powers have gone unused. The longer the gods ignored who they were, simply to obey him, the weaker they became.
Apollo was warned by an oracle that the evil titan, Cronus would rise. When he does, he will claim Olympus and earth, enslaving humans and killing the Olympians in the process. He would start with his sons, Zeus, Poseidon, and Hades first as revenge for locking him away in the first place. The only hope to defeat him would be for the gods to make a difficult choice:
Trust in themselves, or trust in their human descendants.

Zeus refused to believe this prophecy, believing instead that his father, Cronus, would never rise again. Now, two thousand years later, it seems the prophecy is coming true. Mount Vesuvius is erupting after sixteen years of rumbling. Cronus is rising from the ashes, and the gods have weakened so much that they are unable to lift a finger against him.
Luckily for Zeus, the gods disobeyed him centuries ago, preparing for this very day. The choice has been made, and now the fate of Olympus, and for all humanity, rests in the hands of the Fated Twelve.

​