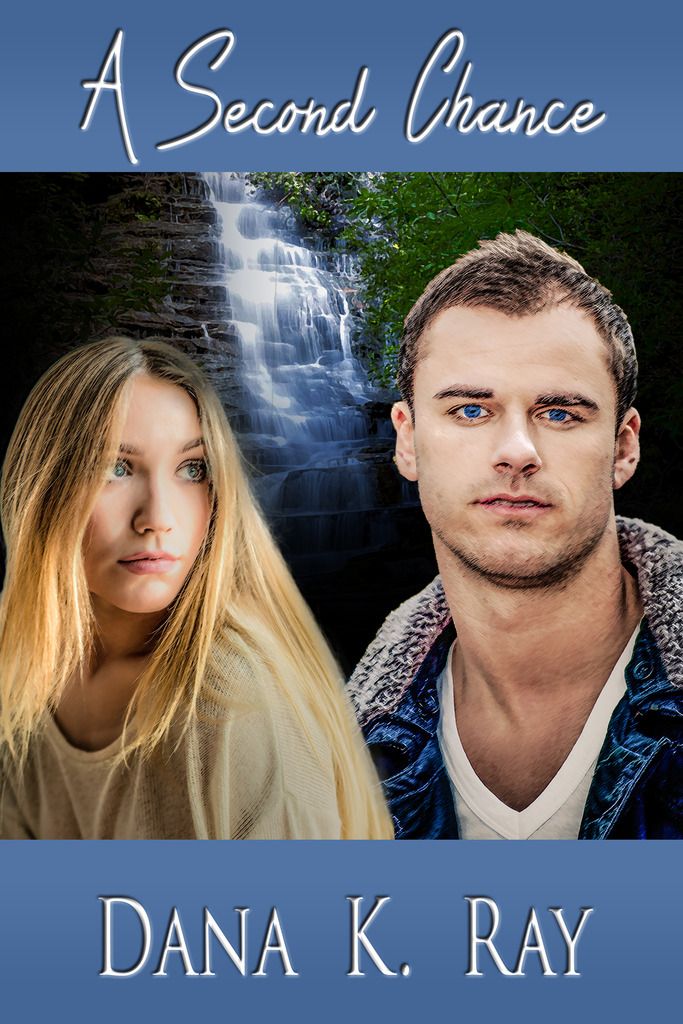 A Second Chance
by Dana K. Ray
Genre: YA Contemporary
Release Date: May 24th 2016
A past she can't forget…

Raven will do just about anything to forget a horrific event from the past that still haunts her. Forced to attend church because of a promise she made at a party, she is immediately attracted to the young, handsome preacher but is unconvinced of his promises of a better life.

A future he refuses to accept…

Matthew has everything planned out until Raven walks into his church and turns his life upside down. Repulsed by her lifestyle, yet fascinated by her beauty and charm, he finds himself drawn to her by a force he can't explain.

Raven and Mathew's unlikely friendship leads them through escalating troubled waters that threaten to doom their growing relationship. Will they survive to learn valuable lessons of grace, forgiveness and love?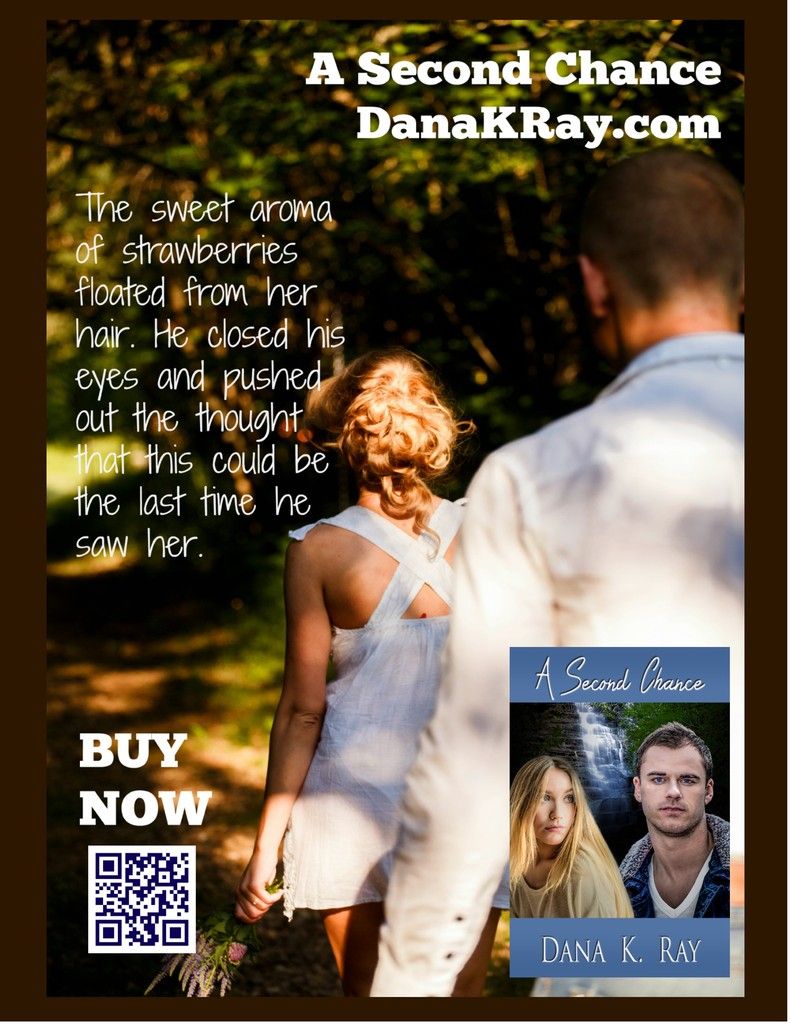 1. When did you first realize you wanted to be a writer?
Always. I felt odd because I always had movies playing in my head. I was so concerned with it that in college I wrote a paper on "fantasy thoughts" because I wasn't sure if it was normal. I was a stay-at-home mom which gave me the chance to write my books down. Now, I am a full-time children's minister at my church, which I love, and a writer in the evenings and weekends.
2. How long does it take you to write a book?
Seems like forever? LOL. I honestly don't know. I started putting words on paper back in the 90's when computers first came out. Over the past twenty years I've written six books and have three ongoing now. If I was on a strict deadline, I could probably get one written in about eight to ten months.
3. What is your work schedule like when you're writing?
I work full time and have a husband and four kids. So scheduling time for writing is in my vocabulary. But when I'm home, you can always find me with my laptop on my lap writing.
4. What would you say is your interesting writing quirk?
I like to have to have something going on in the background. My favorite is music. Depending on what I'm writing about will be what I'm listening too, loudly.
5. How do books get published?
Perseverance. If you give up, it may never become a book. You have to have a good story and the determination to put it down on paper. Then you keep sending it out until you find the right fit, whether it's an agent, publisher or self-publish. You have to believe in yourself, your book and keep trying.
6. Where do you get your information or ideas for your books?
A lot of times at night, before going to sleep, or sitting on the deck. I also get ideas when I'm in the car while driving with the music loud. I keep my phone close and record my ideas when they start coming, then I can write them out later.
7. When did you write your first book and how old were you?
I have always seen "movies" in my head. I was thirty when I started writing them down. It was also when I got my computer.
8. What do you like to do when you're not writing?
I like to read and watch movies. I also work full time so with that, a husband and four kids, I keep pretty busy.
9. What does your family think of your writing?
They've been very supportive! They want me to make a millions dollars, of course. J But since seeing that first book published, I think they respect the process more.
10. What was one of the most surprising things you learned in creating your books?
How much I love it! Creating the characters and watching them evolve into better people in the end. It really is a fun process.
11. How many books have you written? Which is your favorite?
I've written six books and I have three more about half complete. A Second Chance is my first published and Absolution, which is a mystery and first in the Luciano Series, will be released July 2017.
12. Do you have any suggestions to help me become a better writer? If so, what are they?
A quote I keep on my desktop says, "Write like no one will read it. Edit like everyone will read it." So write and keep writing. Edit and edit some more. When hen you think it's ready, get yourself a small, trusted, group of critique partners. They will help you flush out any more problems with the manuscript.
13. Do you hear from your readers much? What kinds of things do they say?
I love to connect with my readers! You can contact me at danakray.com or at danakray@yahoo.com. So far, everything has been very positive and complimentary. I'm told how much people are enjoying A Second Chance.
14. What do you think makes a good story?
A good story has to be gusty and true to life. I want interesting, believable characters who face one problem after another and come out triumphantly in the end.
15. As a child, what did you want to do when you grew up?
I wanted to be a veterinarian. Then I caught the writing bug in 3rd grade when I won a poetry contest. No, I don't write poetry anymore but that's when I thought it'd be fun to be a writer.
16. What would you like my readers to know?
I've poured my heart and soul into A Second Chance and it will not disappoint. Grab some coffee, tea, or a soda, get a blanket and curl up on the couch with Raven and Matthew. You will not be sorry.
​
​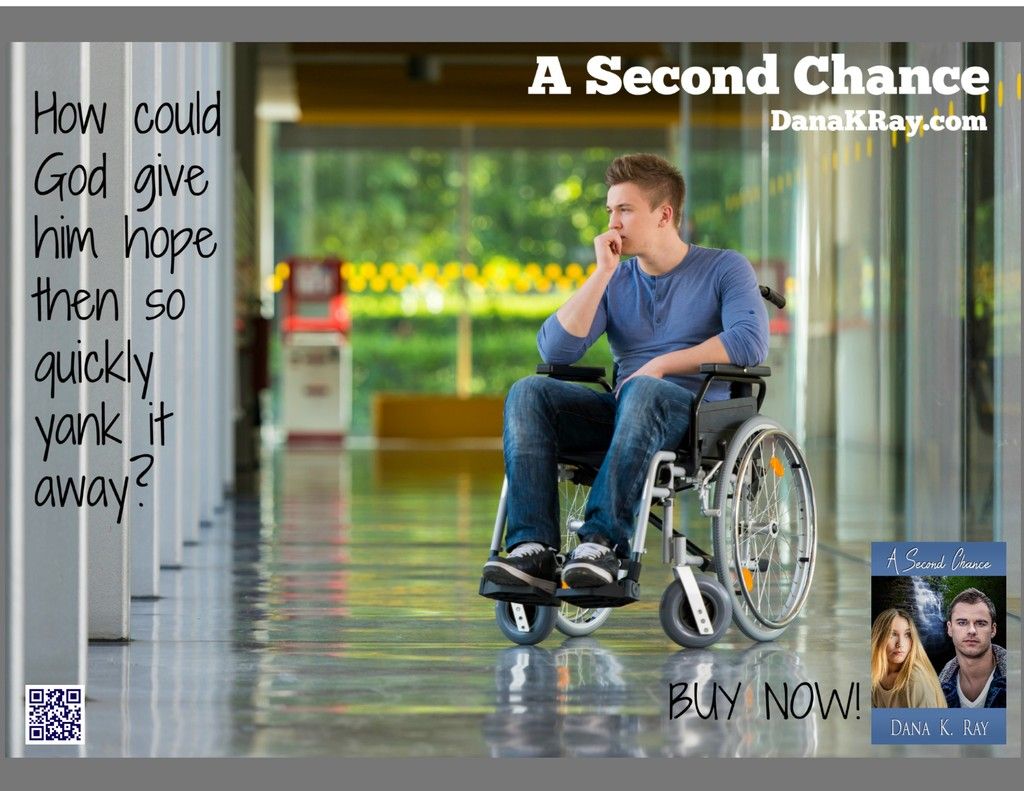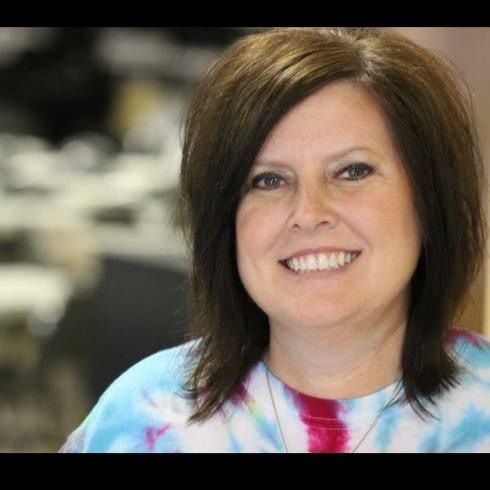 Dana K. Ray has been writing gutsy, true to life stories since she became a teenager. She and her husband reside in the Midwest with their four children and four dogs. A Second Chance is her first published novel. Absolution, her second novel, will be released in July of 2017. It's the first in the Luciano series.

​
​​Website│Goodreads│Twitter│Facebook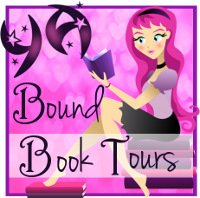 ​