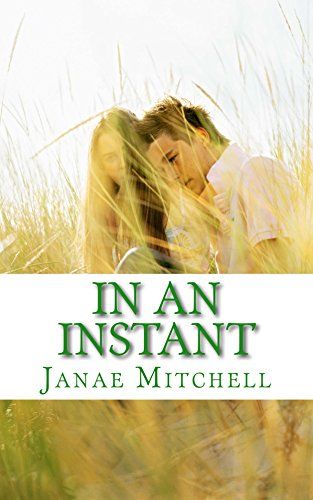 In An Instant
by Janae Mitchell
Published June 22nd 2015
Summers are supposed to be carefree; a time to relax in the sun and enjoy life. But what if all that changed? What if a normal summer day turned into a day no one would ever forget? We never think it will happen to us, but it can. For Kaden and everyone who loves him, including Emersyn Moore, it did. The day that altered their lives forever happened... and it happened in an instant.

Have you ever read a book that completely captivates you? A book written in such a way that you feel like you are an integral part of the story line? This book did this for me and I LOVED reading it!! This story is full of friendships, love and overwhelming obstacles. I swear that I could feel the emotions that the characters felt and I laughed and cried throughout this story.
This author put her heart into this book and it shows in her writing. This witty and at times heartbreaking read will delight all of your senses and it teaches us the importance of perseverance. This book deserves, no, it has earned more than the five stars I can give it.

The author has graciously donated a signed paperback copy. To enter the giveaway click on the graphic.
​