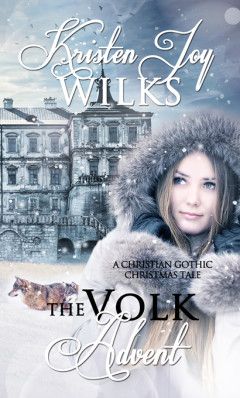 The Volk Advent
by Kristen Joy Wilks
Published December 1st 2015
An orphaned Siberian teen loses her job and home on Christmas Eve. Left on the streets to freeze, Faina flees to an abandoned castle for shelter. At the castle, she discovers the animal-torn body of a local recluse. No wonder Eurasian wolves are not recommended for the first-time pet owner. Can a girl with no past, preserve her future from accusations of murderer and a pack of escaped wolves?

I will start my review by telling you that by the end of the second chapter I stopped reading this and I called my daughter into my bedroom and I began to read the book out loud. We read it in one sitting and we both loved it.
The suspense kept us on the edge of the bed and we often found ourselves laughing. The story line was beautiful and uplifting and full of life lessons. This author is talented and has a way with words. We both look forward to reading more of her books and we HIGHLY recommend this to one and all. - See more at: YA Insider

​
{I received an eARC via YA Insider. I made no guarantee of a favorable review and the opinions expressed here are unbiased and my own.}