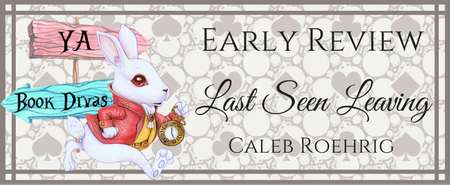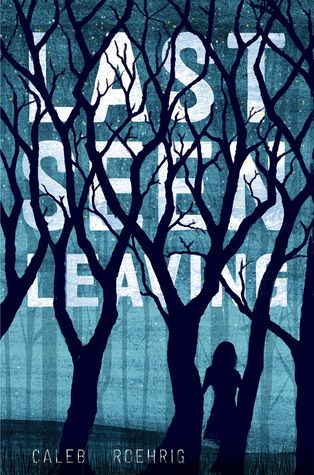 Last Seen Leaving
by Caleb Roehrig
Expected publication: October 4th 2016
Flynn's girlfriend has disappeared. How can he uncover her secrets without revealing his own?

Flynn's girlfriend, January, is missing. The cops are asking questions he can't answer, and her friends are telling stories that don't add up. All eyes are on Flynn—as January's boyfriend, he must know something.

But Flynn has a secret of his own. And as he struggles to uncover the truth about January's disappearance, he must also face the truth about himself.

This book has it all!! A story line that kept me on the edge of my seat. Characters that come to life right in front of you and the perfect combination of mystery and suspense. This is an all around fantastic read and you won't want to put it down!
I give it:

​
{I received an eARC via NetGalley from MacMillian Children's Publishing Group. I made no guarantee of a favorable review and the opinions expressed here are unbiased and my own.}