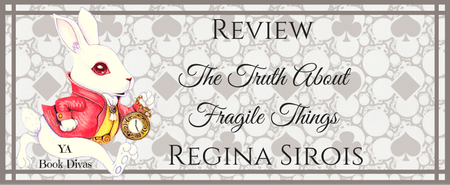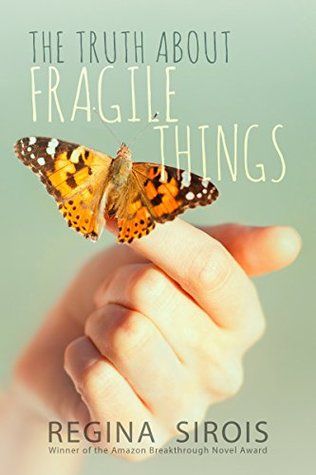 The Truth About Fragile Things
by Regina Sirois
Published June 7th 2016
Bryon died fifty years before his time. Charlotte grew up angry. I grew up scared. And Phillip- well, he never grew up.


And now we are all bound together in one painful heap of humanity. Broken, but bound. And maybe it is only the fact that we are tangled in this terrible knot that will hold us together until we heal. This is unfortunately, and miraculously, my story.

17-year-old Megan Riddick is alive only because a stranger died to save her when she was a toddler. Fifteen years later she finds herself in the same high school as that heroic man's daughter.

Charolette Exby never knew her father because he chose to save a child he didn't know instead of raise the one he loved.

Plagued with guilt and resentment, Megan and Charlotte make an uneasy truce as they join forces to complete the bucket list of the man who made both of their lives possible.

This compelling read tackles issues we all encounter in our lives at one moment or another. Passionately written and grabs a hold of you until the bitter end. The author's world building and characters are simply beautiful and the plot was strong and powerful. I look forward to reading more from this author.

​