A Clearing in the Forest
by Kim Love Stump
Genre: YA Fantasy
Princess Adriana is about to leave the Kingdom of Ayrden on the Journey of her sixteenth year.


If she is ever to ascend to the throne, Adriana must go—alone and unarmed—into the unknown. She's been trained and gifted for the journey, just like all the royals who preceded her—even the ones who never returned.


Adriana leaves Ayrden on her brother's black stallion the day after her birthday celebration, with bravery in her heart and hopes for a quick return. When three paths emerge, one of grass, one of gold, and one of gemstones, she chooses the pragmatic path of grass. Although it seems safe, and the landscape familiar, she soon finds she will have to overcome nearly impossible challenges. Ultimately, an unexpected friendship not only changes Adriana, but the very kingdom she someday hopes to rule. The question is, will the friendship turn into everlasting love?

"Your horse is a bit skittish of people, isn't he?" Kelak asked. He carried two small pitchers made of chalkstone to the table and sat one at either end. "I need to build another chair, so when you visit again we can both sit." Kelak drank from his rounded gray pitcher and took a bite of pod. "Huh, cheese and crackers, not my favorite, but filling. You do know the pods have a variety of flavors?"
Adriana nodded and bit into a pod; it tasted of pears and honey, quite delicious. She followed the bite with a sip of water from the chalkstone pitcher sitting on the table in front of her. "Yes, my Guide showed me the field of food and taught me about the pods yesterday. Do you have a Guide?"

"No," Kelak answered shortly. He changed the subject. "Tell me about your father, and your family," he said, his tone changing from curt to kind.
Adriana found herself distrusting the kindness in his voice, but she nonetheless replied politely, "He is well. The kingdom remains at peace, as it has been for many generations. My mother is Tallia, from the neighboring kingdom of Shevith. Do you know of it?" Just speaking of her parents made Adriana miss them, and she felt her heart begin to speed up.
"Yes." But Kelak said nothing more. He stood at the other end of the small table, watching Adriana eat.
Since Kelak seemed to be waiting for her to continue, she went on. "I am the eldest of my father's children. I turned sixteen less than seven lights ago." Adriana's mind reeled at that thought. Less than seven first lights ago, she was waking in her castle bedroom, listening to the birds sing. Less than seven first lights ago, she had awoken safe, and sure of her safety. Pushing thoughts of home aside, she continued, "I have two brothers, Alexander and Ty, and three sisters, Bess and the twins, Emma and Ella. The twins are the youngest, only three years old." Adriana waited for Kelak to say something, to steer the conversation in one direction or another, but he remained silent. "The day after my birthday ball I left before first light. What of you, Uncle? How soon after your sixteenth birthday did you leave?" Adriana wiped a hand across her forehead; a fine beading of sweat dampened her temples and her heart began to gallop.
Kelak's gaze was fixated on her face. "Soon thereafter."
"So, then, you heard from the Gifters? That was a surprise to me. Not quite what I expected." Adriana felt she was speaking too slowly and her mouth tasted odd. Perhaps the chalkstone of the pitcher was overly flavoring the springwater. "What were your gifts, Uncle?"
What looked to be a genuine smile crossed Kelak's face. "Discipline and desire."
"Only two?" Adriana's throat felt constricted, and she swallowed another sip of water. "Are there not—" She wiped the back of one hand across her eyes. It was increasingly difficult for her to focus, but she completed her question, "Traditionally three?"
"Yes." Kelak's voice was light and almost melodious as he finished his sentence. "My first gift—was cunning." It was the last thing Adriana heard him say before her arms fell uselessly to her sides and her head hit the table.
​
​

Kim Love Stump has loved to read and write ever since she can remember. Whether it was writing a story in third grade called I am a Date, or curling up in her swinging chair reading The Lion, the Witch and the Wardrobe, fiction in all its forms has always been the fastest way for her to transport herself somewhere else. Now, as an author, Kim strives to transport others in that very same way. She and her husband of more than 30 years make their home in Charlotte, NC.
​
Website│Goodreads│Twitter│Facebook ​| Tumblr | Instagram
Blog Tour organized by: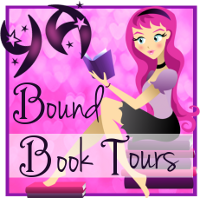 ​