Throne of Lies (Amethysta Trilogy #1)
by Sara Secora
Genre: YA Fantasy
Release Date: August 2016
As a seventeen-year-old ruler chafing under the obligations of her bloodline, Princess Amethysta Serelle finds the royal life anything but enchanting.
Betrothed to a nefarious highborn, Amethysta's heart mourns her lost chance at love—that is, until she becomes mesmerized by someone other than her suitor, and her heart begins to beat anew.

Desperate to keep her daughter on the path toward duty and the throne, the queen keeps a deadly secret. But as Amethysta balances the burden of expectations and freedom, the glowing, blue truth will not stay hidden for much longer.

Desire and duty battle on, further complicated by strange occurrences happening to Amethysta's body. She struggles for control as her once unquestioned reality is obliterated.

Will she discover the truth, in her heart and hands, before it's too late?

​​
I had not intended to upset my father, but here I was doing it once more. I'd had no plans to be late or try to rebel against him on this day, but he wouldn't have believed me if I said so. I wouldn't have believed me either, to be fair. I felt tears begin to form, and fought them back as an array of emotions washed over me all at once. But a tear escaped and rolled down my cheek. Still casting my eyes downward, I saw my hand pulse to life with a dim glow, that familiar, terrifying blue.
No, no, no—this can't be happening, not here, not now, not in front of all these people, I thought. My father was standing right in front of me! I looked up at him. There would be nothing I could ever say to make him understand my next action, but I didn't have any other choice. I had to get out of here. Without a word I bolted from my throne, rushed past my father, and dashed toward the double doors. My heartbeat pounded inside my head as my shoes slapped against the floor. I had enough wits about me to cover my hand in the folds of my gown.
Not again. What's happening to me? my mind cried out.
"Amethysta!" My father's voice roared behind me, which served to amplify my emotions all the more. Without hesitation, I ran, trying to conceal my hands the best I could. To my surprise, the guards were already opening the doors for me, but not fast enough. Never slowing, I twisted my body sideways and squeezed through the crack they had so far created.
"Amethysta, please." I heard my mother's distant pleading voice in between my father's shouts of outrage. I raced down the narrow corridor. I noticed that my feet weren't clicking against the floor anymore and looked down to see that I was no longer touching the floor at all. I was hovering. "Oh no!" I had to get out of sight. But how? I couldn't get to my stairwell unseen. The garden. That was my best chance.
Cutting the corner, I floated higher while still moving forward at full speed. In a panic, I stared down at my feet and wondered if I was losing my mind. Can this really be happening? I was so distracted by my thoughts that I ran directly into someone's chest. The wind was knocked out of me as we collided and tumbled to the floor. Frantic and disoriented, I looked at my hands and saw no glow. I started patting the ground around me like a person who had gone completely bonkers. Relief hit me like a wave as I realized that I wasn't floating anymore.
"Are you all right?" said a beautiful, smoky voice. I looked up to see the mysterious jouster with the captivating eyes before me.
"You," I said, without thinking.
"Me?" he said, confused.
​
Enter Giveaway

Sara Secora has a passion for all things gamer and nerdy, as evidenced on her YouTube channel, AviGaming. She is also a well-branded voice over artist.

Secora has always been in love with writing, and nearly a decade ago, she finally turned her talents to the arduous endeavor of authoring an exciting fantasy trilogy. Her whimsical stories are full of enchantment, mystique, and insight—destined to intrigue readers of any age.

Secora lives in Detroit, Michigan, where she continues to explore old and new avenues for her talent and hard work.
Blog Tour organized by: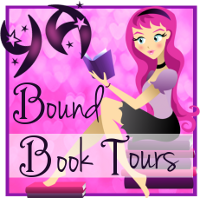 ​