This is my stop during the blog tour for Issaura's Claws by Katharine E Wibell. This blog tour is organized by Lola's Blog Tours. The blog tour runs from 10 till 23 April. You can see the tour schedule here.
Issaura's Claws (The Incarn Saga #1)
By Katharine E Wibell
Genre: Fantasy
Age category: Young Adult
Release Date: 29 November, 2016
According to legend, when the world was young, the goddess Issaura appeared among men. Those who treated her with kindness received the gift of the gods—the ability to transform into an animal form. This was a great honor but one that separated this race from other humans. Before Issaura departed the mortal realm, she promised to return if her people were ever at the point of destruction.



"Now a threat is rising from a land across the mists of the ocean, a threat that will push this race to the brink of extinction. Responding to the call to war, seventeen-year-old Lluava heads off to find her destiny, one that will carve her name in history."


You can find Issaura's Claws on Goodreads

You can buy Issaura's Claws here:
- Amazon
- Amazon Paperback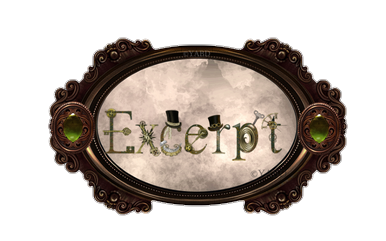 ​
'…People shouted and screamed around her. Lluava heard nothing, saw nothing but the beast of a man before her. The great brute pushed his body close to hers. She smelled the stagnant breath that whistled through smokeweed-stained teeth. Bits of moldy bread were tangled in his amber beard. Spraying tainted saliva on her, the man stepped backward just far enough to slam the handle of his ax into her chest. She tumbled to the ground.
Coughing from the cloud of dust that rose around her,
Lluava struggled to stand upright. She had only a moment's warning; a glint of polished metal swung at her, and she dove to her left into the tall reeds, hoping the thick grass would shield her. The man used his razor-sharp weapon like a scythe, chopping a swath through the grass. Spotting her, he took aim and threw his ax. Once again Lluava caught the blade with the Claws but was knocked down by the force of his strike.
All she could do was stare at the man looming over her. His face was devoid of emotion as he raised his weapon to deliver the death blow. Suddenly, red liquid oozed from his lips, dripping onto his amber beard. He looked down, an amazed expression on his face, at the bloody tip of a sword protruding through his chest. The ax fell to the ground as the dead Raider slid off the iron blade.
Varren, his clothes peppered with red, stood behind the slain man's body. Grabbing Lluava's arm, he pulled her to her feet and rushed her back to the now fast-moving troops. In formation, the group headed toward Durog at speed. The attack had made it clear that there was no time to waste.
Despite its hectic pace, the march back to Durog gave Lluava a chance to reflect. For the first time in a long while, she doubted the choices she had made. War meant death and blood and carnage. Was she capable of inflicting such pain? Would she be able to take a life when she needed to? Could she live with herself if she did? Could she survive if she didn't? Could she have killed the Raider who had attacked her? As these questions and more hurtled through her mind, the realization of what she was expected to do, of what she must do, appalled and sickened her…'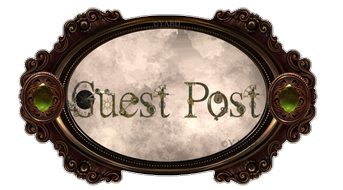 How the concept for Issaura's Claws came along.
As a natural storyteller, I already had a repertoire of ideas as cornerstones for future novels before I began working on Issaura's Claws. Some were series for both adults and young adults, others were meant to stand alone. Yet none tugged at my sleeves or whispered "I am ready! Choose me!" in my ears. Until I had a dream...
In this dream, I was training in a military camp. The various buildings and barracks that comprised the compound were tucked away in the woods. I could feel my mischievous and curious nature bubbling over in self-enthused confidence. Suddenly there was a roar and a lion dressed in a military uniform arose from behind some bushes. He shouted my name menacingly. I instantly knew he was my superior officer and that I was in trouble.
I ran.
I ran past the barracks, past the mess hall, past the training arenas. I did not stop until I reached the end of a dock at a lake. I could hear the lion-man following me. I had no choice; I jumped into the water. I felt myself swimming hard and realized that I was no longer a human but an animal.
All at once, everything changed as dreams often do. I became an omnipresent figure looking down at the person whom I had just been. For a few more moments, I watched as the white tiger swam away. I knew she would be forced to return to camp and that her punishment would be great.
That was it. That was the dream. That was my nest egg. Over the next several days, I could not get the dream out of my mind. The vision of a military camp with beings that could obviously change between human and animal form was fascinating. Who was the girl? Why was she training to be a soldier? Why was her commanding officer so angry?
Well, the tigress became my main character, Lluava, who has a knack for getting herself into sticky situations. The race of animal-men became the Theriomorphs. I even kept the angry commanding officer though his animal form was soon replaced by a ferocious mountain bear.
As I began to write Lluava's tale, the story took a life of its own and went the way it was supposed to go. I knew how the book would end before I wrote it, but I had not anticipated a series to arise. The other three books manifested almost simultaneously one summer when I attended a writer's conference. In one workshop, I was given an assignment to take a character of minimal importance and discover every aspect of his/her persona. From favorite color, to all the jobs he ever had, to why his personality was the way it was. In completing that assignment, I realized Lluava's story was not over. There was more to share.
I hope you will enjoy Lluava's journey in The Incarn Saga. The first book, Issaura's Claws, will get you started!
About the Author:
​
Katharine Wibell's lifelong interest in mythology includes epic poetry like the Odyssey, Ramayana, Beowulf, and the Nibelungenlied. In addition, she is interested in all things animal whether training dogs, apprenticing at a children's zoo, or caring for injured animals as a licensed wildlife rehabilitator. After receiving degrees from Mercer University in both art and psychology with an emphasis in animal behavior, Wibell moved to New Orleans with her dog, Alli, to kick start her career as an artist and a writer. Her first literary works blend her knowledge of the animal world with the world of high fantasy.

You can find and contact Katharine here:
- Website
- Blog
- Facebook
- Twitter
- Goodreads
- Pinterest

Giveaway
There is a tour wide giveaway for the blog tour of Issaura's Claws. Two winners will both win a signed copy of Issaura's Claws. US Only.

For a chance to win, enter the rafflecopter below:
a Rafflecopter giveaway