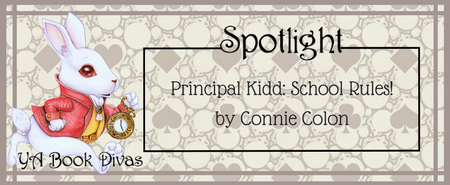 Principal Kidd: School Rules!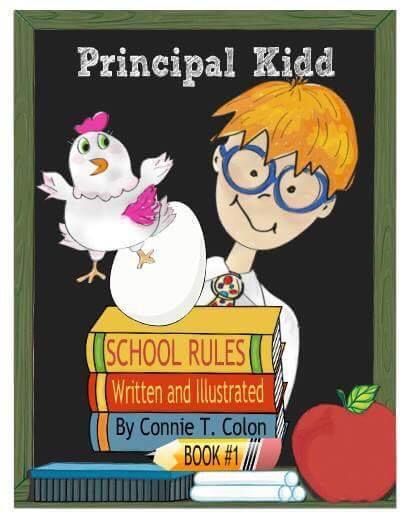 Eleven-year-old whiz, Oliver Kidd, had no trouble using his genius IQ to skip grades and zoom through the accelerated college program. But after landing a job as the world's first kid principal back at his old elementary school, Oliver faces sabotage from the jealous vice principal, Mr. Dagger, along with challenges of a kid in charge of the teachers, parents, and students. Good thing his trusty sidekick and school mascot, Chelsea the chicken, is on his side. Principal Kidd scores points with the students with his new rules, until the town health inspector shows up and threatens to shut the doors on Eggshell Elementary. Join in on the giggles and mayhem as Oliver Kidd and his friends since kindergarten try to save Eggshell Elementary. (Just watch your step, you may encounter chicken poop!)
​

"You have 24-hours to fix it all," said the Inspector, "or I shut this school down."
Inspector Dusty wiped the last of his spit, then turned and left.
Needing to walk off his stress, a grownup trait Oliver learned from his grandfather, he began pacing. He felt like the walls were closing in on him and it was hard to take deep breaths.
The minute the principal's chair was vacant, Mr. Dagger slunk into it and put his feet up on the desk.
Oliver finally spoke, pacing even faster now. "This won't look at all suitable on my resume if the school closes two days after I've become principal!"
"Face it, Kidd," said Mr. Dagger, "you're in over your head. You need my help."
Oliver stopped and faced the vice principal. "What do you have in mind?"
"I'll take care of all these problems," said Mr. Dagger. "All you have to do is…"
"What?" yelped Oliver. "I'm ready to do anything!"
Mr. Dagger stood and looked down at Oliver. "Resign tomorrow and announce to the entire school that I will take your place, as principal."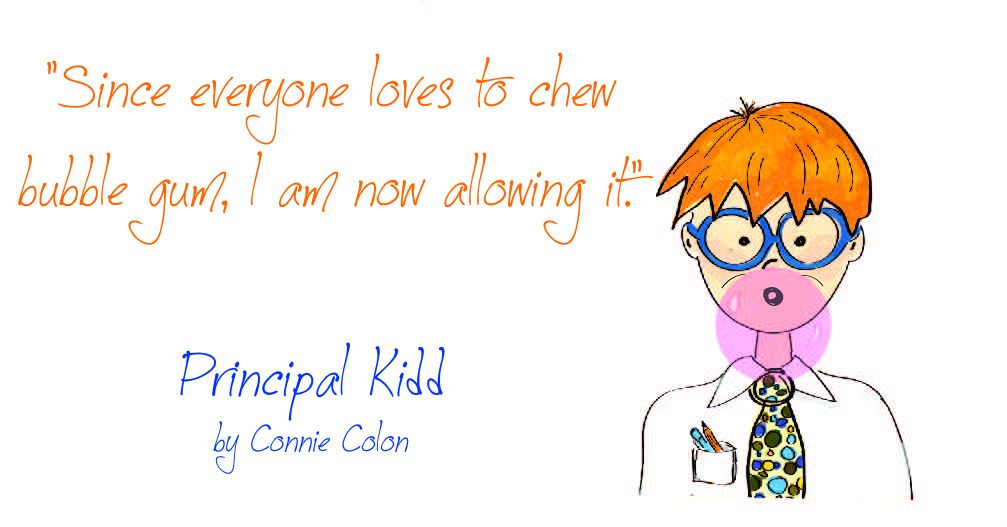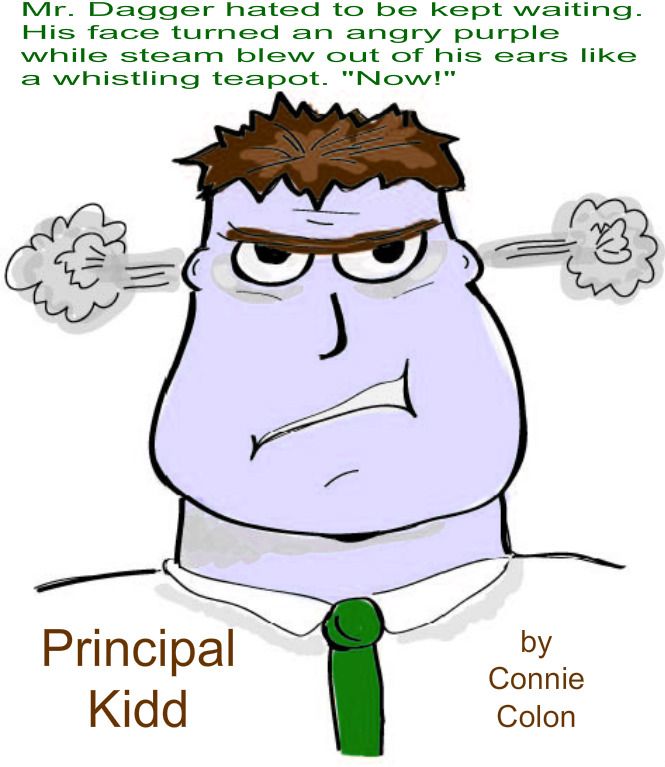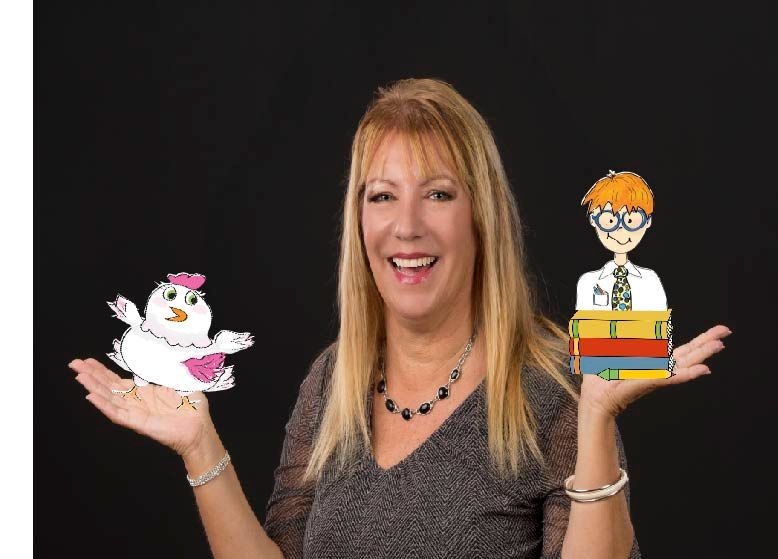 My mom used to tape paper to the tray on my highchair and give me crayons, so I've been drawing since before I can actually remember! I grew up in Elizabeth, NJ and that home had the coolest built-in bookcases that were jam packed with books! My mother taught in an elementary school so I was raised loving books. My dad was a police detective, so not surprisingly my favorite books as a child were the Nancy Drew mysteries.
I have a degree in art from Syracuse University and spent most of my career years in advertising – in agencies from Madison Avenue in NYC, to St. Petersburg, FL and in NJ. I've done everything from secretary, to broadcast production and ended up as Director of Account Coordination up until becoming an at-home mom for my son, Tommy. I have been married to my husband, Dan for 27 years – we met while working at the Ad Center at Time Inc., so Rockefeller Center and the Time-Life building will always be special to me!
I began reading to my son since I was pregnant, which led me to trying my hand at writing children's books from home. I am a member of the Society of Children's Book Writers and Illustrators (SCBWI) and served as a Committee Member for years in the NJ chapter. I now attend events throughout Florida, but try to go to the NJ conferences whenever possible.
I had the unique opportunity to have been selected to work with award-winning kidlit superstar, Jerry Spinelli, during a weeklong Highlights writers workshop in Chautauqua, NY in 2006. What an honor! (I loved Highlights as a kid – especially the "hidden pictures" section – still love them!) A magazine workshop that week sparked an idea for an article for FACES magazine that turned into a monthly feature called "Dear Tommy" that ran for over seven years. I've also written for other children's magazines such as Fun For Kidz, Appleseeds and a short piece for Highlights.
Being an artist, I tend to "think visually" as I write, often picturing my stories as TV shows or movies. I played up that aspect by taking TV Screenwriting classes in Alan Kingsberg's Advanced Writer Room in NYC. I loved that and hope to develop my chapter books into animation one day. If you are going to dream, you may as well DREAM BIG!
I am thrilled to now be part of the Foundations Books family where my dreams are beginning to come true.