Check out my tour stop for Blue's Prophecy blog tour! There is a guest post and giveaway below.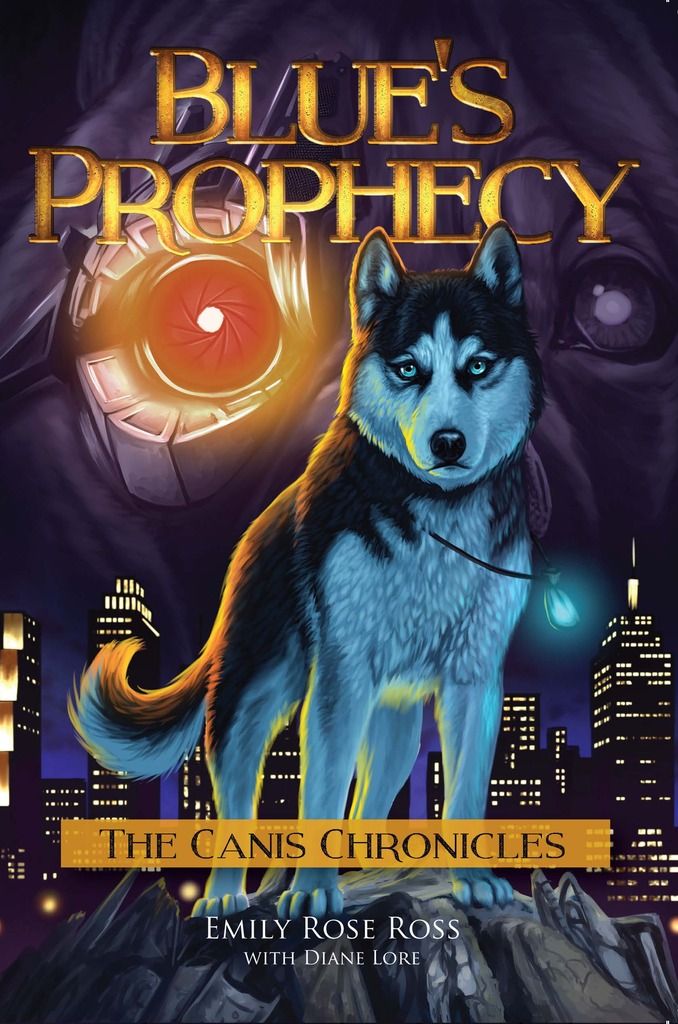 Blue's Prophecy
by Emily Ross
Genre: MG/YA Scifi/Fantasy
Release Date: May 15th 2017
TitleTown Publishing​

Two genetically altered dogs, two different fates. One is Robo, a beloved Great Dane, who is tricked out of the embrace of his human family and then is horribly altered by an evil scientist who rebuilds him with robotic parts, weaponizing the dog for money from the military. But that s not all the scientist does the experiments he conducts leave Robo a genius, almost immortal and with powers beyond explanation. But the horror Robo experiences at the scientist's hands changes him driving him insane with the sole mission to destroy all humans, especially those who have tortured and hurt dogs.

Meanwhile, a scrappy alley husky sits in a shelter, when she with her blue eyes and tough wolf-like features captures the attention of another group of scientists desperate to stop Robo from his path of destruction. This dog, called Blue, could be the chosen one to fight and defeat Robo. She is also genetically enhanced and left with glowing turquoise eyes before being released to face Robo s vicious dog army. Her mission: save human civilization and the packs of dogs she's grown to love.​
Buy Link:
GUEST POST
For anyone out there struggling to finish or publish their first novel, here's the three things I've learned:
Doubt is OK.
I suffer from doubt all the time. I will look down at a new book idea or fan fiction I've written and think, "Oh. This is terrible." And that's completely normal for writers. Even when I'm told how much someone loves my book, I still cringe at certain scenes because I don't think they're as good as they should be. So, doubt is not necessarily a bad thing — it means you care, and you're not lazy or OK with kind-of-good. So rewrite it. Or at least ask someone you trust and who will be truthful to see if it's as bad as you think it is. And if you get a bad review, or if you're truly suffering from self-doubt, remember to tell yourself, "I finished this thing. I actually did it." Most people don't. And remember, you're probably reacting to the truly terrifying fact that the entire world can see — and give its opinion — on your book.
Editing is not an attack on you, or your book.
"This scene needs to be rewritten." These words have become a trigger for me, especially when I just spent two hours rewriting another scene that didn't make sense, either. Look, it's impossible to skip out of the editing process. Heck, I even know this tip is going to be edited. But the point is, when someone — your parent, your editor, the publisher — says something has to be edited, or deleted or tweaked, they usually have a pretty good reason why. And it's not that they hate you. They are not trying to destroy your book, but they are fresh eyes. You — if you love your book, which you will — are too attached. You're its mom, and no one can say anything wrong about your baby. But you've got to calm down. Edits are like alcohol on the wound. It stings at first, but in the long run, it's going to make it much better.
Know what you're getting into.
It took me three years to publish a book — and a majority of that time wasn't spent writing the first draft. The first draft was only 17,000 words, and I was 10. So it took another two years of edits and then, the marketing, to get the book ready for sale. Remember, anyone can write a book — and you can self-publish it (which is what I originally planned to do). But to get the book accepted by a publishing house, and then hope it becomes a bestseller — well, take a deep breath and be realistic. Love your book for your book. Nothing more, nothing less. So here's my advice: First stare a long time at your laptop, look at your words and think: "Do I really want to write this story? Is this story so great, it almost makes you sick to your stomach to NOT write it?" If yes (and I hope the answer is yes), then ask this question: "Am I willing to spend one to three years working on this?" If yes, then write that story! I don't want to discourage anyone from writing a book, but I had no idea the process took so long.
AUTHOR BIO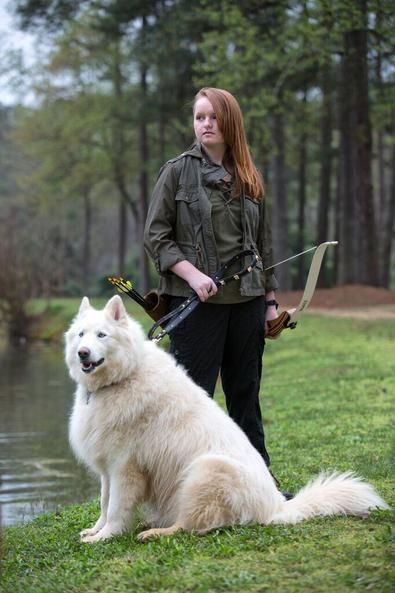 ​
Emily Ross, 13, is a fifth generation writer and an owner of three dogs, Balta, Buddy and Zoey. Her prose exceeds her years, with Emily starting work on Blue's Prophecy, a science fiction/fantasy book for pre-teens and teens, when she was 10. Living in Atlanta, Emily is also an animator and a skilled archer, and relaxes by playing the double bass in her middle school orchestra.
Author Links: