Weird and Wonderful




by

Cece Barlow




Genre: YA Contemporary Fiction




Release Date: February 13th 2017
Gin Autry must finish the last semester of high school in eclectic Austin with her hippie grandmother while Gin's brother waits for heart surgery in Houston.

Instability reigns, but Gin uses the principles of feng shui to find balance and send positive energy to her brother. She also secretly hopes her voice-over actress dream will advance and true love will show up.

Instead, she falls for the wrong guy and clings to the wrong dream. Nothing in Gin's life is balanced, but when death threatens her brother, she discovers true balance is about listening, compromise, and the guy in the friend zone.

​
In Weird and Wonderful, Gin has a major crush but he's only got eyes for her sister Brandy:
[Without opening his eyes, he pulled me into the hammock on top of him with surprising force and began kissing me.
"Mi cariña," he mumbled.
I tried to ease away from him, but he anchored me to him with hands on my butt. Hard. His tongue prodded at my lips, and I couldn't help my curiosity. I kissed him back. Our legs tangled together, and the hammock swung as his hands traced up my sides to the curves of my breasts.
"Ah, Brandy, so soft, so soft," he said, and I froze.
Did he think I was Brandy? I pulled away from him.
"Brandy, Brandy," he repeated, his grip tightened.
He did think I was Brandy! What? What! I struggled to free myself. Jesús struggled too. The hammock began shifting widely. We grew more and more entangled with each other.
"Let me go, Jesús," I demanded.
Finally, he opened his eyes. "You're not Brandy!"
No, I was not.
We flailed in the hammock, but there was nothing to hold onto. Suddenly, we flipped onto the roots and grass on the ground below.
I landed on bottom with Jesús on top in a classic anime boob fall. His face was pillowed between my breasts. I shoved at his head, but he didn't move. I gazed down my nose.
His eyes looked up my throat. His forehead blushed scarlet. "Madre de Dios!"
And the Father, the Son, and Holy Ghost! I thought.]

Five Fun Interview Questions
1)Tell us about a unique or quirky habit of yours.
I critique other drivers when I am driving. Good driving is rewarded with my praise. Bad driving receives my personal Darwin awards.
2) If you had to describe yourself using three words, it would be…
thoughtful, compassionate, quirky
3) If you were a genie, what wish would you absolutely not grant?
I am a classic genie, and you get three wishes. You may not wish for any more wishes.
4) As a child, what did you wish to become when you grew up?
Helicopter pilot. My dream collapsed when I learned my vision is not sufficient for a helicopter pilot. Not funny, Universe!
5) What's your motto in life?

Weird and Wonderful is a romantic dramedy for teens. No one murders, commits suicide, or is attacked by aliens. Prepare for heartwarming feels and the weird and wonderful of everyday. Sweetness.
Gin Autry played by Britt Robertson, star of A Dog's Purpose and Disney's Tomorrowland.
Aaron Tremblay played by Tom Holland, the upcoming friendly neighborhood Spiderman in Spiderman: Homecoming.
Brandy Autry played by Chole Grace Moretz, star of The Fifth Wave, Kick-ass, and If I Stay.
Jesus Cruz played by Tyler Posey of Teen Wolf.
Seraph Autry played by Joey King, star of Stargirl and Independence Day: Resurgence.
Troyce Simmons played by Cole Sprouse, Jughead in Riverdale.
Mack Lee played by Lucas Till of Monster Trucks and the MacGyver remake.
Granny Mavis Lee played by Sissy Spacek, Oscar for Coal Miner's Daughter
Dad-Will Autry--Matthew McConoughey, Oscar for Dallas Buyers Club.
Mom-Gayle Autry--Sandra Bulloch, Oscar for The Blind Side.
Nathan Autry played by any 5-8 year-old cute boy. This will be a star-making role.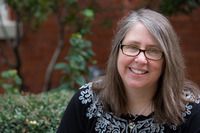 Cece Barlow writes books for young adults and the young at heart. She's a a dash of fun, mixed in with some smart cookie and a splash of capable. She started her first fan fiction group in junior high and never stopped writing. Today, she writes about girls with lofty dreams and about the absolute craziness of falling in love.

When Cece's not writing, she curls up with a book, heads to a popcorn blockbuster, or kicks back to watch shooting stars. If she sees the moon in the daytime, she thinks she's lucky.

Cece lives in College Station, Texas with her college sweetheart Tim and two cats - one evil and one good.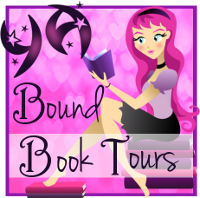 ​