Date Published:
September 24, 2018
Publisher: The Wild Rose Press



Royal twins ripped apart at birth become reluctant champions of good and evil.
Kylie, a teenage science geek, has no faith in people. Instead, she relies on what she trusts the most, the facts––what she can see, touch, and hear but never feel. With enough pain to deal with in her own world, she is thrust into another––a kingdom at war whose strange inhabitants fear one thing the most––the return of the dragon. All of this is illogical to Kylie, but even more so, when she discovers she belongs there.
Her brother, Prince Jarlon, journeys to kill the dragon who has laid waste to his kingdom. His only hope for destroying the beast is help from his sister, whom he has never met. Will their paths cross before the beast's malevolence infects Kylie and turns her into his creature or will Jarlon have to destroy her, too?
"A heartwarming fantasy adventure featuring winning characters." – Kirkus Review


In the night air, she heard the cries of strange creatures, the crackle of fire lifting up to the sky, and the pond lapping the shore, still calling to her. The Voice, the presence in the water's depths, inhabited a distinct form, something separate, other than her, and yet a part of it had clawed inside her.
She shivered again, this time not from cold. "We're not in that kind of place, you know."
"What do you mean?" Mark asked.
"This isn't some magical storybook world described in poetry. Those creatures who tried to steal our bag today were runaway slaves. And…" She hesitated before continuing. "I felt something in that water. Something…alive."
"What did it feel like? Can you describe it?"
"Terrible," she said. "Demanding submission." She looked down, not wanting Mark to see she'd also found it exciting. The water had sizzled against her skin, teased her with the promise of something more enthralling. Even now she yearned to know what it would have felt like if she had tasted more than a drop and had gulped down the water and drunk in its force.

​
About the Author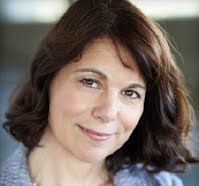 Allison Morse is the author of three very different novels: Fallen Star a Hollywood Gothic mystery, The Sweetheart Deal, a Rom/Com and Dragon's Shadow a YA Fantasy & Adventure all published by The Wild Rose Press. She lives with her wonderful husband in a house in the hills filled with books.